Quentin Blake's clown
19.40, Channel 4
Toy Story: The inimitable children's illustrator brings to life her 1980 book for this special small-screen play, told by Helena Bonham Carter. Telling the story of a discarded toy clown trying to find a new home for himself and his new, unloved friends, we witness a spectacular journey through the city streets, school assemblies and finally to the home of love, where he cares about imperfections and everything. It is brought to life by an animation that replicates Blake's own miraculous ink and watercolor. A real Christmas treat. Ammar Kalia
Zog and the Flying Doctors
14.35, BBC One
The animated adaptation of Julia Donaldson's bestseller has become a solemn family tradition. This year, we gather with the cute dragon Zog – who was last seen in 2018 – in his new role of a scaly air ambulance. Can the medic save Princess Pearl from her overbearing father (Rob Brydon)? Graeme Virtue
Dancing strictly: Christmas countdown
16.45, BBC One
The British public is passing judgment on a very British institution, Strictly Come Dancing. If you're tired of arguing with your family over Christmas dinner, why not argue about this countdown of the 25 most beautiful dances of all time on the show. AK
Call the midwife
19.40, BBC One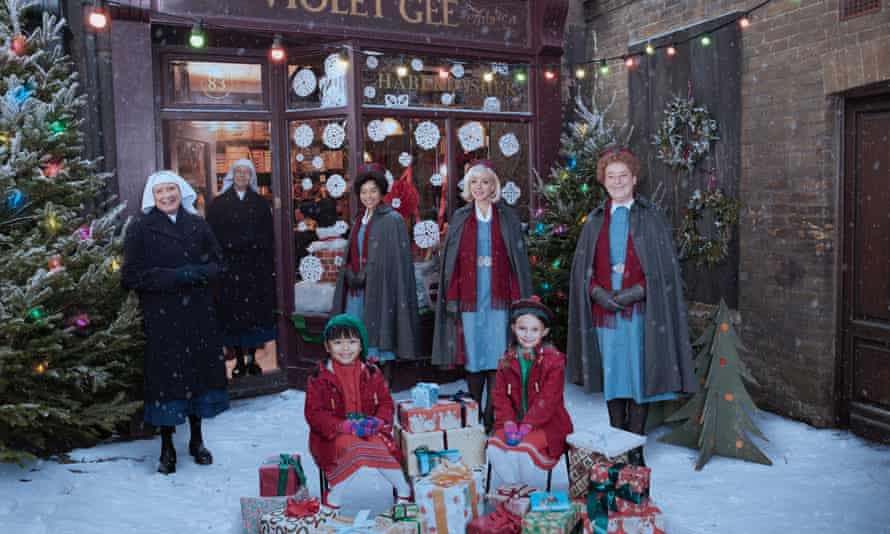 The more common ceremonial tragedies and redemptions from the show whose story of service and sacrifice in distress this year could hit more than ever. The year is 1965, and financial challenges mean a change in the house is Nonnatus. There is also a rich circus visit. Phil Harrison
Victoria Wood: Secret list
21.10, BBC Two
Another compilation, this time in honor of the sadly deceased comic Victoria Wood. The show features more than 20 sketches from her career, which Wood selected from a list of favorite works found after her death. There are also excerpts from her personal archive. AK
Mrs. Brown's Boys Special for Boys
22:00, BBC One
Insert your own gag "like 2020 wasn't bad enough …" and here's the jewel in the Christmas special crown. Mrs. Brown starts with her head next to Grandpa's grandfather and doesn't get much better from there. It's steeped in Covid references and jerky gags about penises. The winner. Hannah Verdier
Movie selection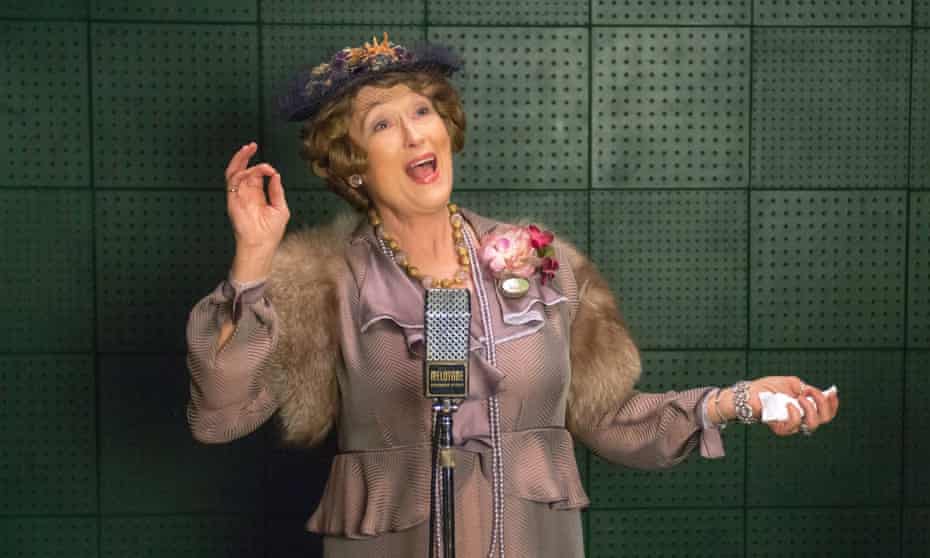 Florence Foster Jenkins (Stephen Frears, 2016) 23.05., BBC Four
In the 1940s in New York, Florence Foster Jenkins earned a gentle reputation as "the worst singer in the world" – a social person turned to an untalented diva who still attracted loyal followers. Meryl Streep is as amazing as Jenkins, and Hugh Grant is her perfect foil. Paul Howlett.
Live sports
College football 19.30, BT Sport ESPN. However, the announced conflict in college football.
NFL: New Orleans Saints – Minnesota Vikings 21:00, the main event of Sky Sports. NFC match Mercedes-Benz Superdome.
Test cricket: Australia and India 23.15, BT Sport 2. Reporting on the second test of the series on the first day.